Parents who may be concerned about the harmful ingredients used in traditional paints will be pleased to know that there is now a kind of paint just for them. Child Safe Paints or Nursery Paints are being marketed as being especially safe to use for children's rooms and nurseries – with no harmful fumes or toxic ingredients.
What's the difference?
You may be wondering what the difference is between these new paints and ordinary emulsion paint you might find in B&Q?
The main difference really is that these paints have been certified to British Standard BS EN 71-3:1995 – which sets out strict standards for ingredients used in coatings and lacquers used on toys.
It isn't a standard that specifically relates to decorating materials – just that if such a paint was to be used for painting toys it must meet these safety standards.
What's the Standard?
DTI Product Standards – Toy Safety – Guidance Notes on the UK Toys (Safety) Regulations 1995
Annex C: Essential safety requirements for toys: 3:2 Chemical Properties (link)
In particular, for the protection of children's health, bioavailability resulting from the use of toys must not, as an objective, exceed the following levels per day:
0,2 µg for antimony;
0,1 µg for arsenic;
25,0 µg for barium;
0,6 µg for cadmium;
0,3 µg for chromium;
0,7 µg for lead;
0,5 µg for mercury,
5,0 µg for selenium.
*Bioavailability is a measure of the rate and amount of material absorbed into the body's circulation. * µg is a unit of mass equal to one millionth (1/1,000,000) of a gram or 1/1000 of a milligram
Put simply, any paint which passes this standard must contain levels of the ingredients above so small as to be almost negligible.
However, if a paint has not been subjected to this standard of assessment then it isn't possible to say whether it would pass or, if it wouldn't, by how much?
In effect, these paint companies are using it to differentiate their paints from their competitors. Which is all well and good but it doesn't necessarily mean that a paint without the same certification isn't as good – just that it hasn't been tested to the same standard.
And if you're producing paint that's intended purely for decorating walls and ceilings there is absolutely no obligation to subject it to this test?
So what else do you need to take into account when choosing paint for your kid's room?
Nasty Fumes
In my experience parents tend to be more concerned about the fumes in paints rather whether or not they contain toxic metals. Volatile Organic Compounds (VOC's) in paints are something we all need to be concerned about.
All paints are now subject to legislation which limits the amount of VOC's used in their manufacture but some paints, like oil based gloss and satin finishes, still have relatively high amounts – which you might want to avoid.
The good news is that there are now plenty of water based alternatives which contain far less obnoxious chemicals. Some organic or 'eco' paints contain none at all!
The Best Choice
Ideally a 'child safe' paint will be one that has passed the toy paint standards – and- have low or zero amounts of volatile organic compounds.
This is an area of consumerism where the US and Canada are years ahead of us with a vast choice of zero VOC paints to choose from – for both commercial and domestic use.
In the UK we have less choice but that's better than none at all.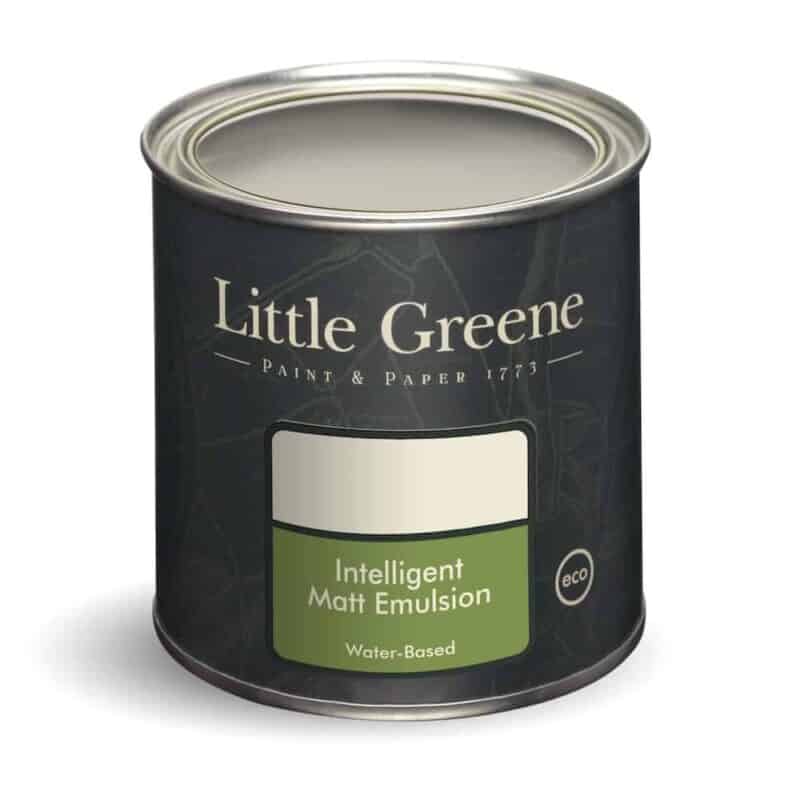 The 'Intelligent' range from The Little Greene Paint Company is a revolutionary alternative to traditional domestic paint finishes.
Their Intelligent Matt and Intelligent Eggshell are environmentally friendly, washable and certified 'toy-safe'.
Suitable for all interior walls and ceilings, as well as interior woodwork, available in a range of modern and traditional colours from johnlewis.com
*Little Green also produces a gloss paint which is suitable for use indoors and out. This finish is, however, not certified toy safe and should not be used as such.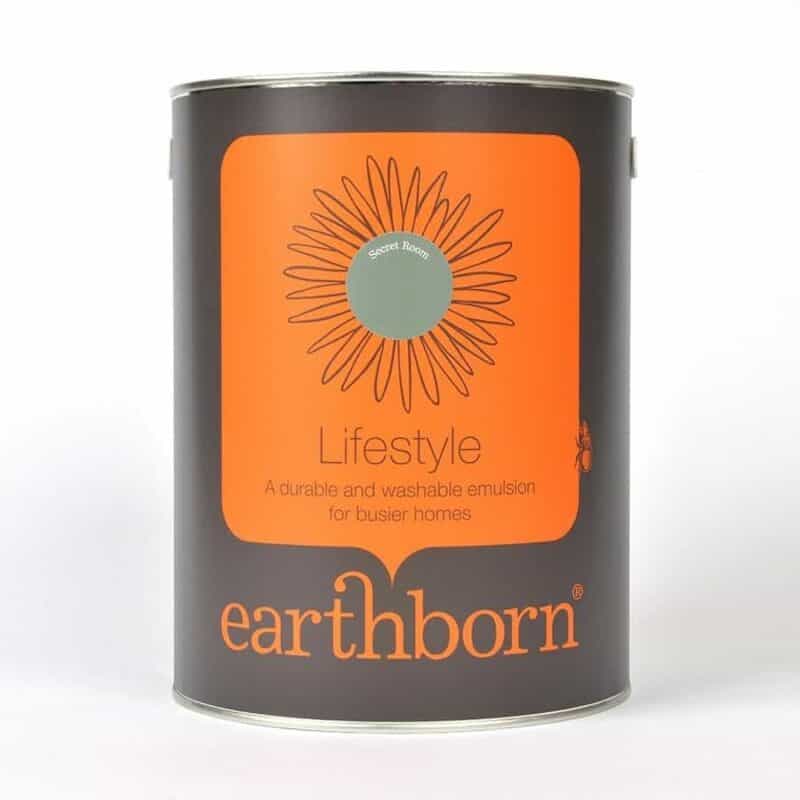 Eartborne Lifestyle Emulsion is suitable for all interior walls and ceilings. A low-sheen finish, with almost zero VOC content and certified toy safe.
Comments
Anon – We recently used a high voc gloss in our home & are expecting a baby, we now realise we should have chosen a safer paint, is there anything we can do? READ MORE…

Lots of ventilation is the answer.

I should point out though that most regular paints you can buy in the UK are well within the regulated 'safe' limits for VOC content. High gloss has a higher limit than most because it's more likely to be used on skirtings and door frames that don't have a large surface area.

As I say above the amounts are relatively high, when compared to 0% of very near 0% alternatives, but they are still a lot lower than was the case 10 years ago.

The only exceptions are some industrial paints and very specialist primers that you wouldn't be using in the home anyway.

Very low or zero VOC paints are the ideal but ordinary paint isn't that bad. I hope this reassures you?
Anon – I was wondering if you could advise me. I have just been renovating a dolls house for my 3 year old and have used an ordinary satin wood paint for the outside of it. I am having regrets now and thinking that I should have used a non-toxic paint instead. Would it be child safe to put the non-toxic paint on top or would I have to completely remove the toxic paint and then paint with the non-toxic paint? READ MORE…

Anon – I was wondering if you could advise me. I have just been renovating a dolls house for my 3 year old and have used an ordinary satin wood paint for the outside of it. I am having regrets now and thinking that I should have used a non-toxic paint instead. Would it be child safe to put the non-toxic paint on top or would I have to completely remove the toxic paint and then paint with the non-toxic paint? READ MORE…
Jessica – Hi I have recently done the same. How long are the voc's we have had every window open for a week now are we safe now or are the vocs still dangerously high? READ MORE…

The greatest hazard from VOC's is when actually doing the painting and for a few days afterwards. The levels continue to decrease each day. It's not possible to give an exact time scale but the longer the room is ventilated the better.

Also bear in mind the cumulative effects of new carpets, curtains, wallpaper, cleaning products and so one. Ideally, you should ensure all this is done as far in advance of the baby's arrival as possible.
V – Hello, I'm about to paint a cot with one of these products but I'm wondering if they require a top coat for long term durability? The cot turns into a bed so I am thinking about 4 years or so. READ MORE…

As a general rule, the more coats you apply the more durable the finish. So, yes, an extra coat will help.
Bob – I need a paint child safe for painting Rocking Horses which I make in Wood – previously supplier no longer in business READ MORE…

Rust-Oleum Furniture Paint complies with the regulations for paints used on toys and is widely available from amazon and DIY stores.
Louise – On your website it states that Little Knights paint doesn't provide any proof of its claims. It does and ASA have agreed that this is the case. You are therefore providing false information about our company and in so do so, slandering our name. Please can you remove these comments you have made, or amend them to state the fact that actually our paint does have proof of these claims. READ MORE…

Can you direct me to this proof Louise, please. It looks like this a second attempt at plugging your own business on this page?

At the time of writing, your website has no links to any product data – not even health & safety information which is required by law.
Lee – what about little knights 100% Vocfree paint for painting a baby's room the ASA said in there report that they are 100% voc free and they have the toy safe thing so is this a good paint to use? READ MORE…

Little Knights make lots of claims about their paints but provide no independent evidence to back-up them up. As an employee of the company, I expect you knew this already?
Tina – Is there a way to check a manufacturer's claims for its paint please? One company is claiming that all 40 of its colours conform to EN71:3. This is a relatively small company that has only been in existence for 2 years and the investment of certifying all its product would have been very large indeed. I have asked the company and several of its stockists if they have certification or documentation to back up their claim. To date no one has ever got back to me, leading me to surmise that it may be a false claim. Also do companies have legal obligation to provide a material safety data sheet if requested? READ MORE…

I suspect you know more about this subject than I do but one explanation may be that the company are simply re-selling another company's products with their own label – which is quite common.

However, if you have doubts about compliance with EU standards the British Standards Institute (BSI) should be able to advise you further.

http://www.bsigroup.com/en-GB/
0345 080 9000

Suppliers of substances with a potential to harm health do indeed need to provide safety data sheets. It's not something within my expertise but, as far as I know, these matters now fall under a protocol known as 'REACH' (Registration, Evaluation, Authorisation and restriction of Chemicals).

You can find out more via the HSE website: http://www.hse.gov.uk/reach/whatisreach.htm

If you suspect a breach the HSE would be the people to speak to about this.
Ian – I am sure that you mean well, but there are so many errors here, such as "US and Canada are years ahead of us with a vast choice of zero VOC paints to choose from" – which is not true, because in US you can call a paint Zero VOC if it has less than 0.5% VOC whereas in UK zero has to be zero. Even that is not absolutely reliable – as Little Knights, for instance, has claimed 0.1% VOC max, yet the ASA ruled that they are allowed to call it zero VOC. Lakeland Paints is the only brand that we know of where zero actually means zero and is backed up by independent certification for zero VOC and zero heavy metals as EN71/3/95 & all such certification is supplied FOC with no need to purchase. READ MORE…

I'm sure you mean well too Ian and are not simply taking the opportunity to plug your own company?
Anon – very useful information thank you!
Ellie – Brilliant – many thanks. Very informative.
Harley – Some very reassuring advice given here , thank you, well worth a read!