A lot of problems that people have with paint and decorating in general can often be attributed to poor preparation.
Anyone who's done the most basic of decoration projects will attest, washing down paintwork and rubbing down is boring and can be hard work. It's no surprise then that people tend to skimp on it and, in some cases, miss it out completely?
Regardless of how dull a process it can be, good preparation is essential if you want a decent result that's going to pass the test of time.
Preparation is Boring but Important
Rubbing down is something, I think, most people know that is important but washing down existing paintwork first can be equally important – especially in areas that accumulate a lot of dirt and grease such as bathrooms and kitchens.
An essential product for washing down, apart from warm water, is sugar soap. And, although it can seem like an unnecessary expense at first, will pay dividends in the long run.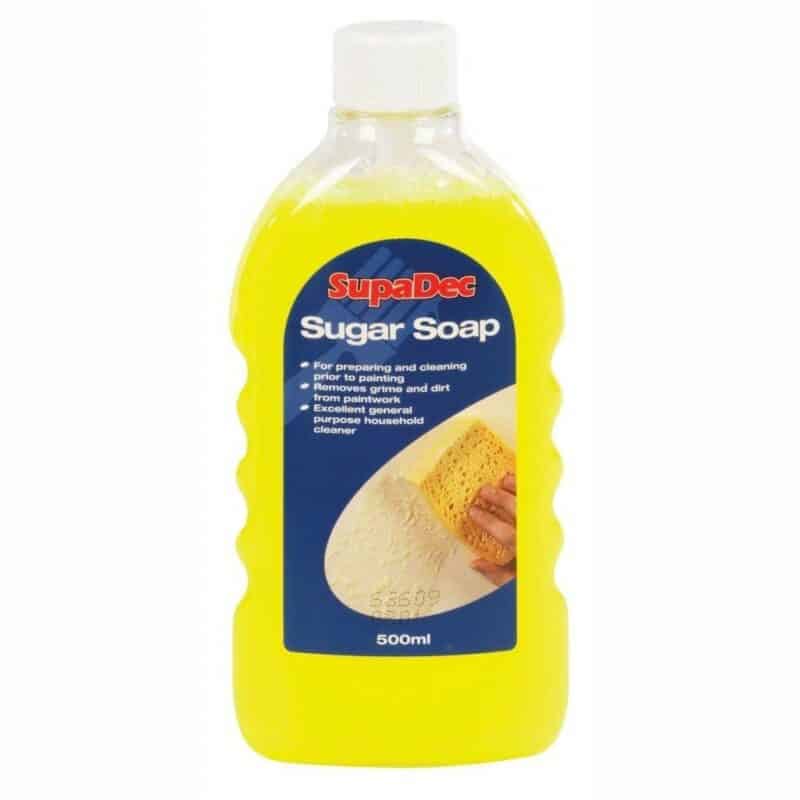 What is Sugar Soap?
Surprisingly, sugar soap isn't actually made out of sugar. It gets the name because, in powder form, does look a bit like granulated sugar.
It is just a mild detergent which is especially useful for preparing paintwork because, once it has been rinsed away, will not leave behind any residues that may hamper the adhesion of your new coat of paint.
Why Can't I Just Use Any Household Detergent?
Regular cleaning products such as washing-up liquid and Flash, for example, will remove a lot of grime but, even after rinsing, can leave some residue behind and this, invariably, will lessen the adhesion of any new coating.
For people who don't want to go to the bother of using sugar soap I always say just use warm water rather than a household detergent. Obviously, it won't do such a good job as sugar soap but at least you don't have to worry about residue.
That said, sugar soap is relatively cheap to buy and can also be used as a general cleaner around the house – so it won't be money wasted even if you have a lot left over.
Which is Best, Powder or Liquid
You'll find the liquid form is a bit more costly but easier to use. The powder variety is probably better if you are going to need to do a full house, for example, because it will work out a lot cheaper.
Either option will do the job just as well though and you can also buy handy wipes for small areas too.
How to Use Sugar Soap
Simply dilute the liquid or powder in warm water and wipe the affected areas with a cloth or sponge. Then, simply rinse with clean warm water, again, with a clean sponge or cloth. Allow plenty of time for the surface to dry before rubbing down and painting.
See Also
---