A penetrating sealer formulated to stabilise and bind loose and powdery walls, seal plasterboard and prime porous surfaces that may otherwise prove difficult to paint or wallpaper.
There are a few common decorating problems where Zinsser Gardz is the ideal solution but it isn't always obvious when and where to use it, and what the alternatives are.
Gardz is formulated to soak into and seal very porous surfaces, drying to give a solid surface that can be then be decorated as normal. Examples include:
Plasterboard, where the surface paper is torn or damaged
New undamaged plasterboard, as a sealer prior to painting
Dry and powdery plaster and masonry surfaces
Previously papered walls where some adhesive residue remains
Areas painted with Contract Matt where the pigment is easily wiped off
Walls covered with distemper (a chalky whitewash-type surface coating)
Gardz can also be used to prepare walls prior to wallpapering in order to provide a balanced and uniform surface for the paper to adhere to. It should be noted though that this may prevent regular paste from drying properly and you'll need to use a stronger, ready-mixed alternative instead.
Zinsser Gardz is available to buy online from…
---
How to use Gardz?
Gardz can be applied with a brush or roller although, by its nature, is extremely thin and watery – so care should be taken to protect floors and nearby surfaces from splashes.
Gardz primer dries clear with a hard surface that can be lightly rubbed-down to provide a smooth surface for subsequent decoration. Extremely porous surfaces may need an extra coat.
Touch-dry in 30 minutes and can be over-coated after 3 hours. Brushes and rollers can be cleaned afterwards in water.
*VOC content is 30 grams per litre which is the maximum regulated limit for water-based wall paints.
Gardz Alternatives
Alkali Resisting Primers
The traditional alternative to Zinsser Gardz is an oil-based paint known as Alkali Resisting Primer. Developed for sealing plaster/masonry walls that are loose/powdery, covering stains and for sealing surfaces such as lime plaster that have a high alkaline content, hence the name.
Although these products perform well, being oil-based, they are not very pleasant to use in confined spaces and have a high VOC content – so are not advisable to use in a domestic setting unless absolutely necessary.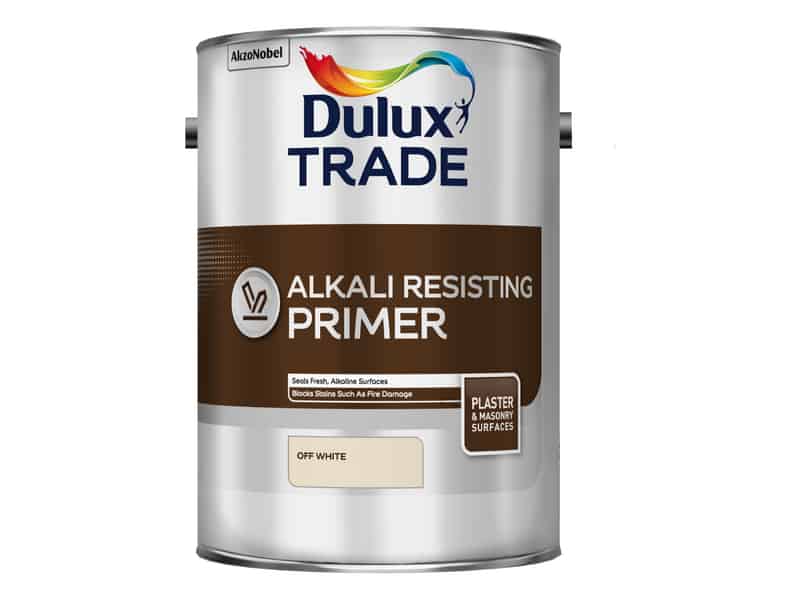 *VOC content is 750 grams per litre which is the maximum regulated limit for oil-based wall paints.
Drywall Sealers
Another alternative, Drywall Sealers are formulated to seal plasterboard surfaces prior to painting or wallpapering. They work in a similar way to Gardz in this respect and can also be used to seal powdery plaster surfaces.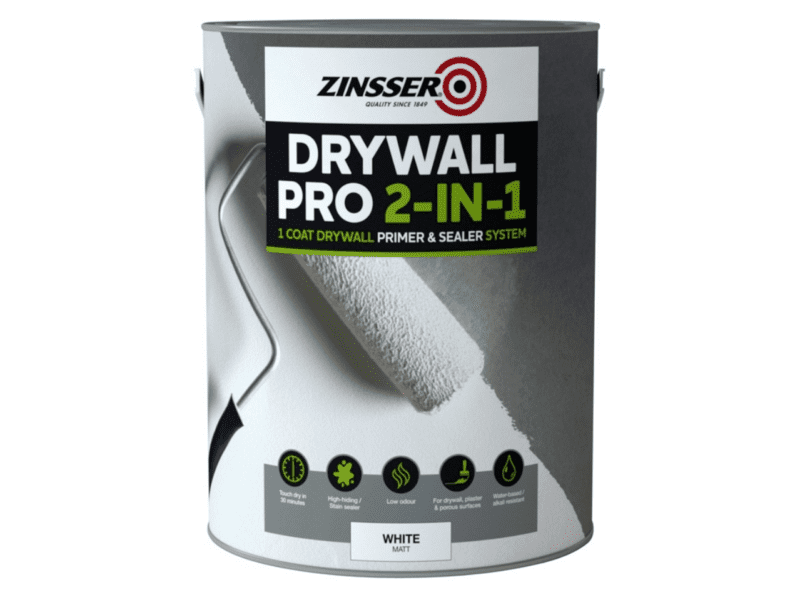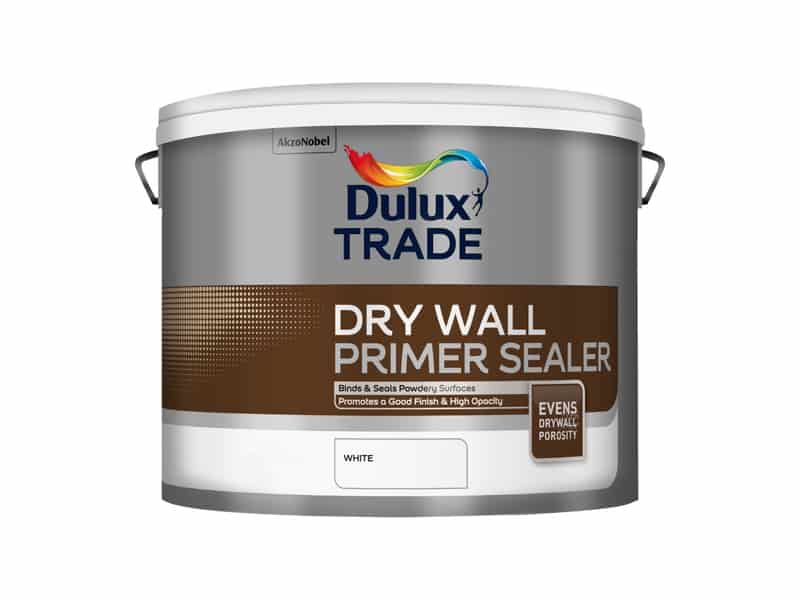 Conclusion
As you can see, there are numerous options when it comes to sealing problem surfaces indoors and which is best will depend on the particular you're faced with. In short though, water-based primers are easier to use and clean-up afterwards and, with lower VOC content, are better for your health.
For real problem areas though, you may find the water-based options don't do such a good job as their oil-based counterparts and, in this respect, your options are limited.
It should also be noted that these kinds of primers tend not to be moisture vapour permeable (or, breathable) and should be avoided where there is damp already present or where there is a likelihood of it occurring.
See Also
---