There are hundred's of products available for filling and repairing woodwork and choosing the right one for the job can be confusing. I'm not going to pretend that I know exactly what you should be using but I am going to recommend a few products that I have used myself over the years.
There are links to online retailers although you should be able to find most of these at your local DIY store, or something very similar anyway?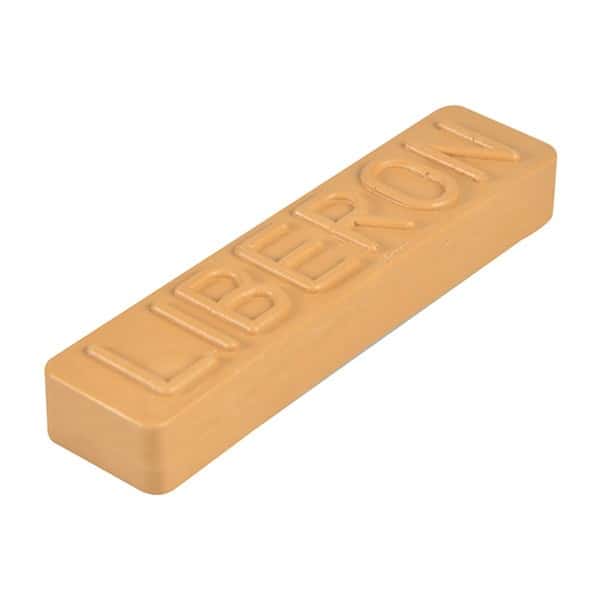 Liberon Wax Filler Sticks – these sticks of coloured wax are perfect for filling small nail holes in polished wood. Just cut a small piece off and work with your hands until it starts to soften. Then push into the hole using a scraper or piece of stiff plastic.
It can take a bit of practice to get a satisfactory result but it's a lot better than using traditional fillers and you can even mix different colours together to get a perfect match.
One stick will last you a lifetime btw. Available in a range of shades, as well as white. Priced at £5.28 each from amazon.co.uk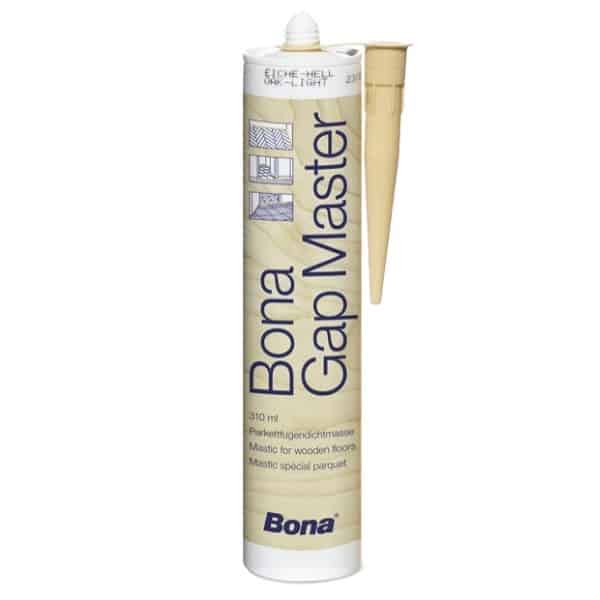 Bona Gap Master – I'm not a fan of ready-mixed fillers but, for narrow gaps, this cartridge stuff takes some beating. You can get coloured sealers for sealing the tops of skirting boards and around architraves but this product has a better range of colours to match natural wood shades.
When it's dry you can also sand it down, so it's also suitable for filling small nail holes and such. Priced at £9.99 from amazon.co.uk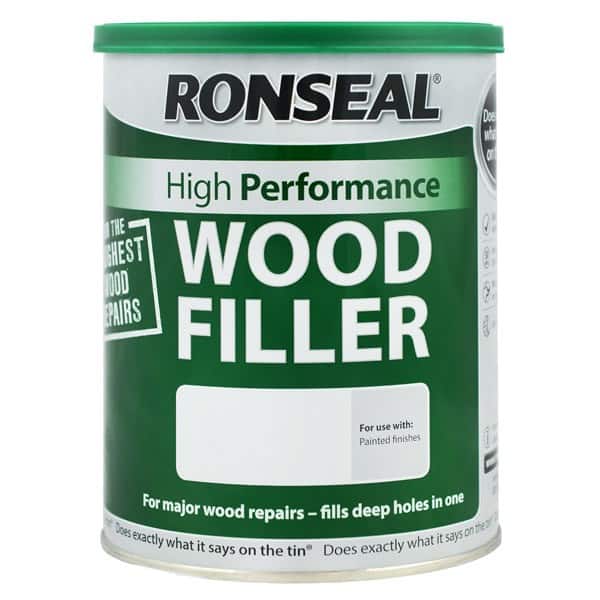 Ronseal High Performance Wood Filler – for filling screw holes and minor wood repairs two-pack fillers are essential; I wouldn't recommend anything else. This Ronseal stuff is always decent value and comes in decent sized packs – so you'll always have enough.
If you're not used to using this kind of filler start with a small trial first so you get used to mixing the right amounts and only mix what you can use in about 5 minutes.
Also, never try and fill first-time – build-up in 2 or 3 layers so you only have a small amount of sanding to finish it off.
If you take your time you'll always get a good result and the filler will last for years. Available in light or dark wood shades as well as pure white. Priced at £12.51 from amazon.co.uk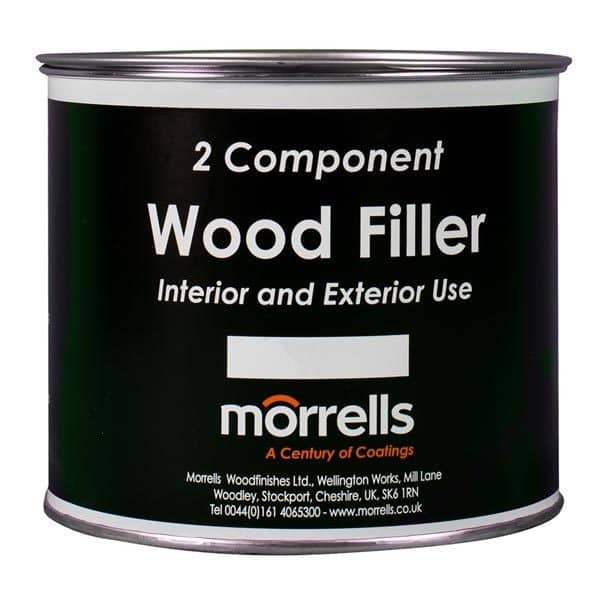 Morrells Two-Part Coloured Wood Fillers – this is also a two-pack filler but comes with a greater choice of colours, which is useful if you need to match an existing finish.
Available in a range of light or dark wood shades as well as pure white and black. Priced at £19.98 from amazon.co.uk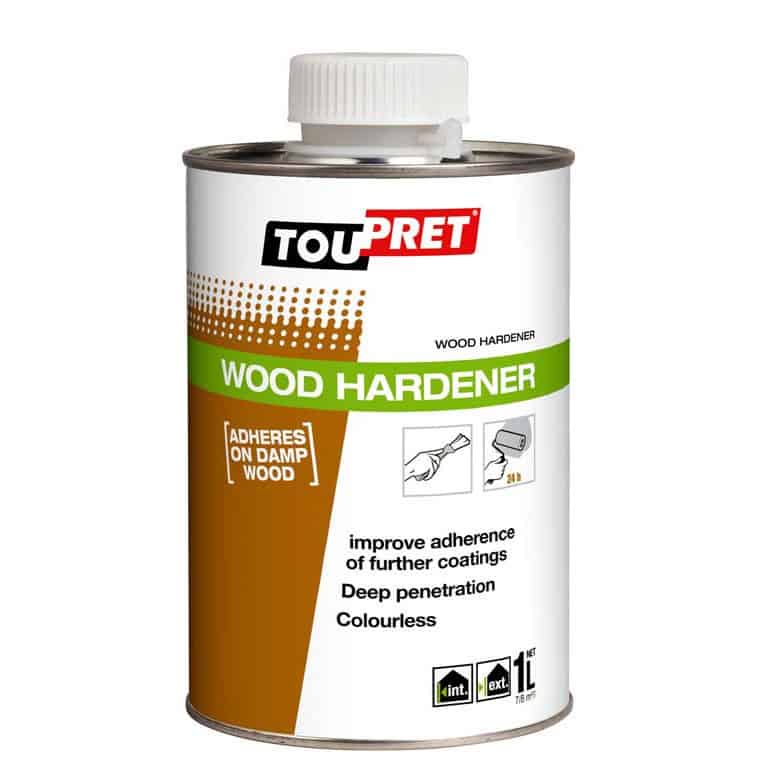 Toupret Liquid Wood Hardener – for exterior woodwork, a basic two-pack filler (as above) will usually suffice but if you're dealing with damaged timber you might need to do a bit of preparation first.
This stuff will bind together loose fibres of wood to give your repair the best chance of success and is essential if you've had to remove pieces of damp timber.
It's expensive but if your only other option is the replacement of windows, for example, it is well worth it. Priced around £27 from amazon.co.uk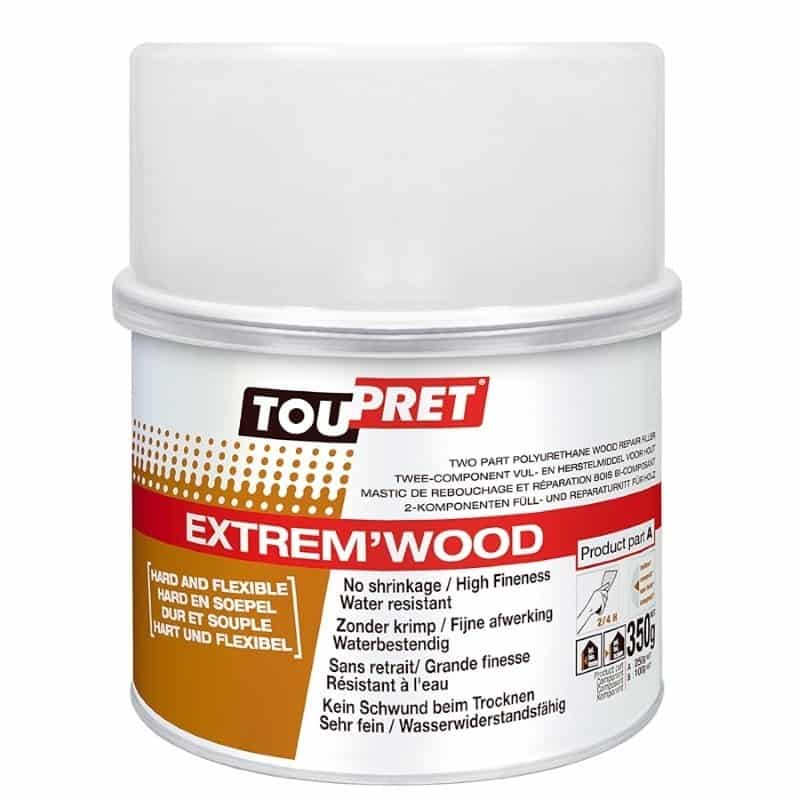 Toupret Extrem' Wood Repair Filler – again, you could use a cheaper brand of filler for most exterior repairs but if you need to know you're using the best stuff available, this is it. Priced around £20 from amazon.co.uk
All of these fillers, except for the wax sticks, are suitable for painting or staining without the need for a primer.
For most wood filling jobs, one of these products should be all you need. You'll see a variety of different brands which all do more or less the same thing and there isn't really much between them.
The only products I would avoid for filling wood are powder based products such as Polyfilla, which are fine for walls and ceilings, but definitely not for wood.
If you have any questions feel free to leave a comment below.