Stripping wallpaper is a job no one enjoys but the results are often well worth it. A steam stripper can save a lot of time but are they worth the money and which is the best option?
Living in a house with multiple layers of wallpaper you may be tempted to just paint over it and worry about it another day. But, is it really such hard work or are you just afraid what all that wallpaper is hiding underneath?
Stripping wallpaper is a job no one enjoys but the results are often well worth the effort. True, there may be problems beneath the surface that you were hitherto unaware of but these are likely to be minor and shouldn't be too difficult to put right.
Soaking the paper with a solution of warm water and detergent will usually do the job just fine but, for really stubborn wallcoverings and multiple layers, a steamer will often be more efficient.
You can pay anything from £25 – £400 for a steam stripper but they all work on the same basic principle. There is a water tank with a heating element, a bit like a kettle, connected to a steam pad via a long plastic or rubber hose.
Quality of each component will affect the price but a cheap machine will often be just as effective as the expensive alternative. When deciding which model to buy you'll need to consider the following:
How often are you going to be using the stripper – if it's a one-off job you may as well just opt for the cheapest option? But, if you think it's something you'll get multiple uses out of it may be worth spending a bit more.
The tank capacity – the larger the tank, the less you'll need to keep topping it up. You'll be surprised how often you'll need to do this as well – so always go for the biggest capacity within your budget.
The length of the hose – ideally you'll want to be able to reach the full height of each wall with the machine located on the floor. You don't really want to be lifting the steamer when it's operation or sitting it on a step ladder, for instance, in order to reach the top of a wall. This may seem a crazy thing to do with a machine full of boiling water but you'd be amazed how often people do it?
So, compare the length of the hose with each machine and always go for the longest.
The length of the power cable – using an extension lead is really recommended with a steam stripper so check the fitted lead is going to be long enough for the machine to reach where it needs to be. For most rooms, this shouldn't be a problem but hallways and staircases can be the problem with a lack of accessible powerpoints.
The cheapest options will often skimp on these minor details but they do matter. There is nothing worse than a steamer with a hose and power lead which is too short.
If access is a problem you should, if possible, add a longer hose before considering an extension cable.
If you can't avoid using an extension then adding an RCD device is essential and, also, be careful not to have cables trailing on the floor which present a trip-hazard.
Safety features – most machines have some form of cut-out device should the tank boil dry or there is an electrical problem. However, don't assume every machine has these and also bear in mind if the heating element doesn't cut out you may have to buy a new machine to complete the job.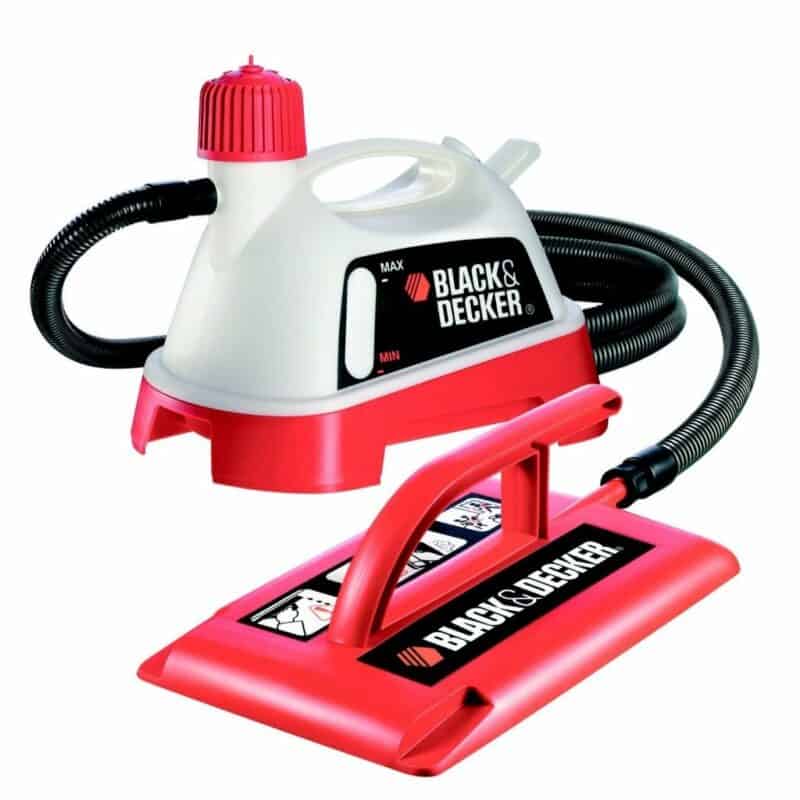 Tank
Capacity
Hose
Length
Cable
Length
4 litre
3.65 mtr
3 mtr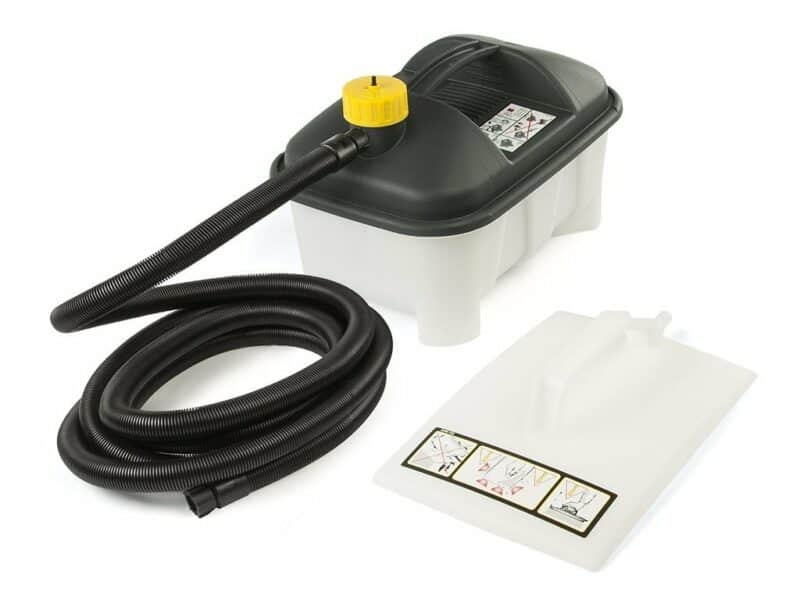 Tank
Capacity
Hose
Length
Cable
Length
4 litre
3.5 mtr
2 mtr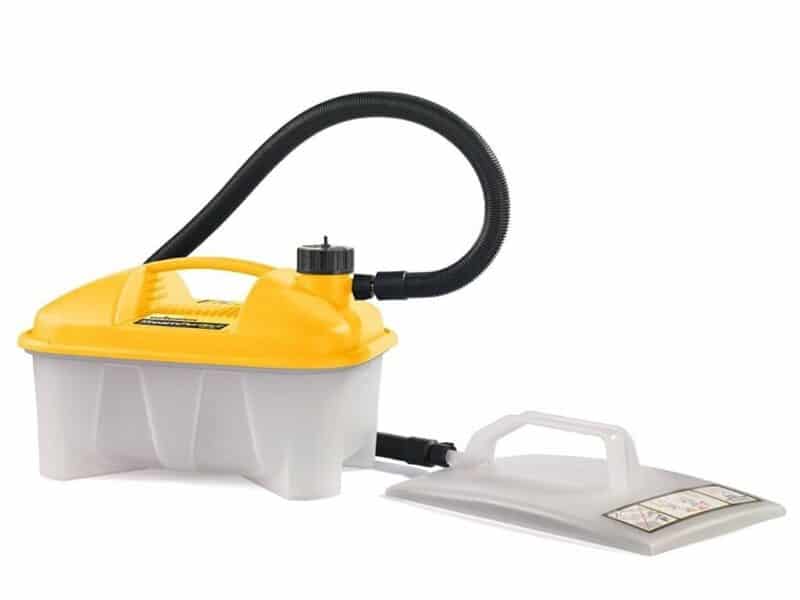 Tank
Capacity
Hose
Length
Cable
Length
5 litre
3.5 mtr
1.8 mtr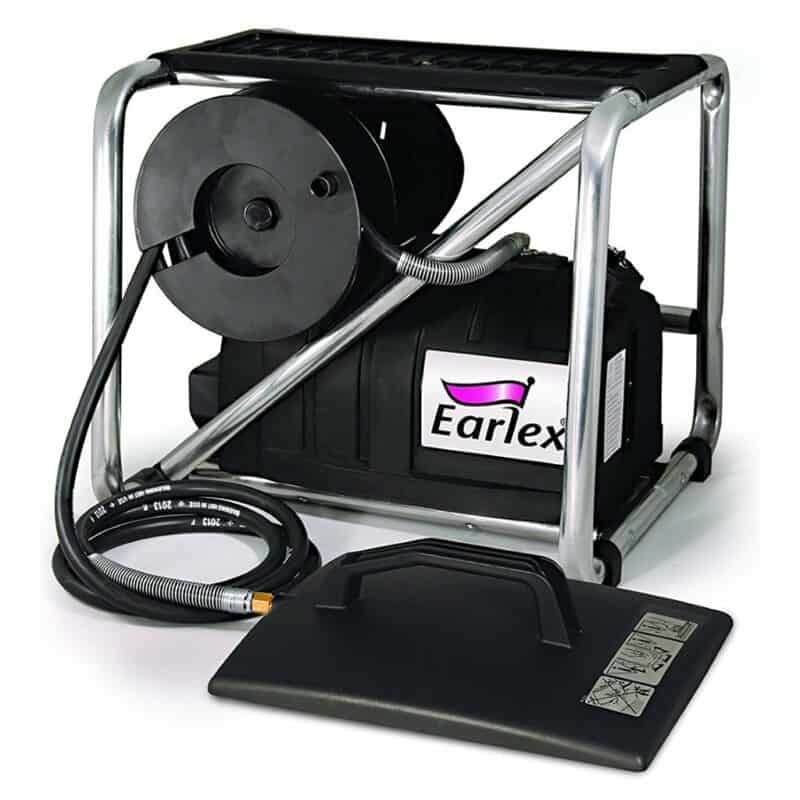 Tank
Capacity
Hose
Length
Cable
Length
7.5 litre
5 mtr
5 mtr
As you can see, the best-selling budget models are similar in size and price. However, the tank capacity, hose length, etc vary quite a bit and it's clear the Black & Decker model is good all round value.
The Earlex Steam Master, at just under £400, is obviously an option for professionals only but gives a good idea of the best spec available.
Using a Steam Wallpaper Stripper
With a lot of wall finishes such as painted woodchips or vinyl, you'll need to score or scratch the surface in order for the steam to penetrate. There are special tools you can buy or, in a lot of cases, you can rub the walls with rough sandpaper.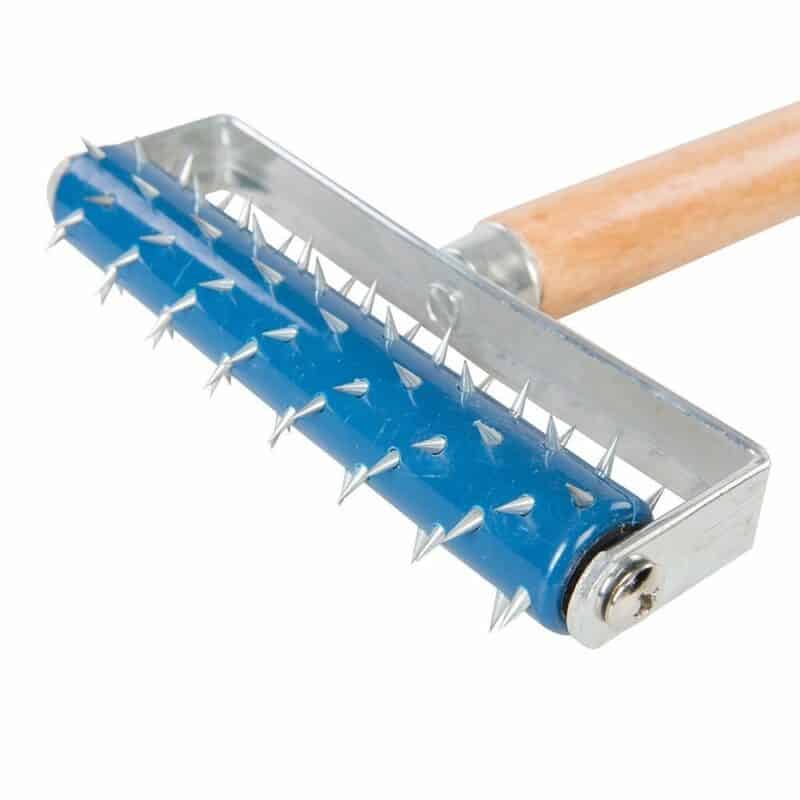 Just remember, you only need to scratch the surface of the paper and to avoid going so deep that you damage the walls.
Pre-soaking the walls will also help but the most important thing to remember is that water and steam need time to start working – so don't expect miracles, and be patient.
You'll find that after about 5 minutes of steaming the job becomes a lot easier and all you have to do is maintain the momentum. Having a 20-minute coffee break will allow the room to dry out and then you'll be back to square one!
The technique is important too, so you'll find it difficult at first but once you develop a system of working it will get much easier.
Start at the top of the wall so any water will run down the walls rather than all over the floor, and work across and downwards in small, manageable sections.
A wide, flexible stripping blade will usually be the most effective although you may need a narrow stripping knife for awkward areas.
There will be small walls areas and awkward corners where the steam head of the stripper will be too large to be effective. You can sometimes buy smaller attachments but, for a one-off job, you may as well just use the old-fashioned soaking with water method.
Protecting Electrical Sockets and Light Fittings
Water and electricity don't mix so it pays to take care wherever there are wall sockets and switches.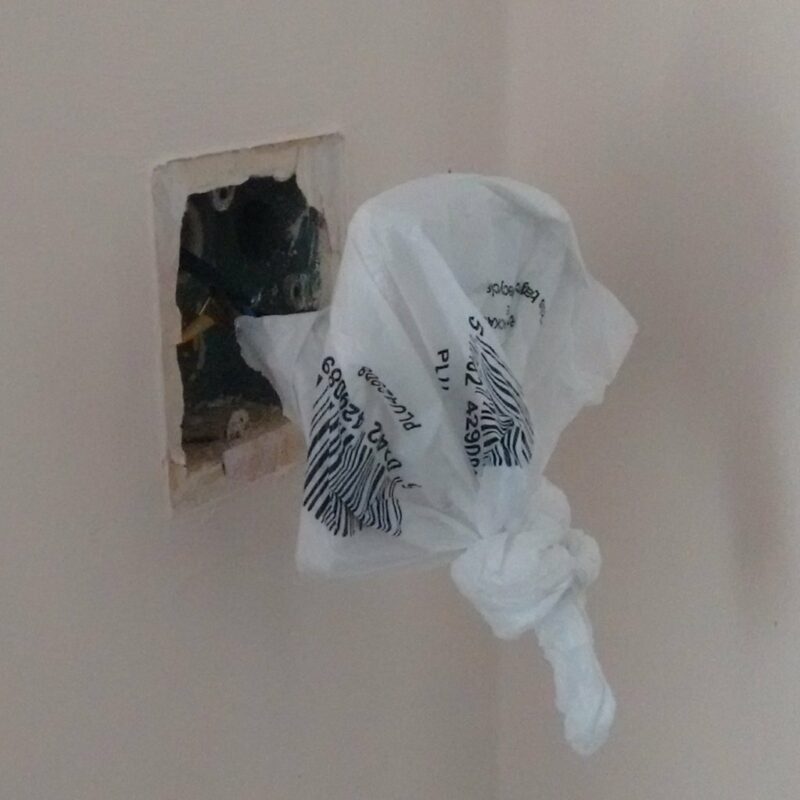 Light switches and wall sockets will always present a problem and, no matter what you do to seal them, water will get in behind the wall plate and cause endless problems.
The best way to avoid this is to remove the face plates entirely and place in a plastic bag. Tie the ends and let hang from the wall.
This will prevent water from penetrating the wired connections and will ensure the sockets are safe to use when fixed back to the wall. Obviously, isolate the ring main or turn off the power completely when removing and reattaching to the wall.
If the walls are bare plaster it will take longer for the steam to work
If the walls have been painted originally you'll find the paper will loosen much more readily than if it is just bare plaster – as this will absorb quite a lot of water before you see any effect.
Allowing the walls to get wet isn't going to do any harm provided they can dry out naturally afterwards. And, any superficial damage to the plasterwork can easily be repaired with a powder-based filler such as Polyfilla.
When all of the paper has been stripped you may find there is a residue of adhesive on the walls. Use a solution of warm soapy water (always rinsing afterwards with clean, warm water) to remove any traces of this since it will spoil any subsequent decorations, especially emulsion paints.
When you steamer has cooled down, drain any water in the tank and wash everything thoroughly with warm soapy water.
You'll find a lot of the paper you've removed has stuck to the machine – especially the hose and steam pad. Tempting as may be just to leave it 'til later it is a lot easier to get all this paper off while it's still freshly stuck.
One final pro tip – do not ever tell anyone you have a wallpaper steam stripper because people will borrow it and either never bring it back, or, if they do, in a state much worse than when you lent it to them.
Comments
I have an Earlex wallpaper stripper, it fills up ok, heats ok, works ok for 5mins then goes off, comes back on. I've cleaned it out. Any help would be appreciated thanks. READ MORE…

It sounds like the thermostat is kicking-in to prevent the element burning out? If this is preventing the machine from producing constant steam then it's probably faulty and the best thing to do would be to return it to the retailer for an exchange.
See Also
---