There are lots of paint products marketed as washable, and they can be worth paying a bit extra for but, in high traffic areas like hallways, staircases, offices, etc, they can still be prone to scuffs and unsightly marks that may prove impossible to remove.
This is where specialist anti-scuff paints come into their own, being extra tough and much more resistant to scuffing and marking. This added protection does come at a cost though with some anti-scuff coatings costing up to three or four times more than their standard equivalents.
Benjamin Moore SCUFF-X
A premium brand, Scuff-X is acclaimed among professional decorators for its superior finish, great adhesion and durability. The only downside being the extra cost – although this could be considered money well spent in the long term because it will last much longer than cheaper alternatives.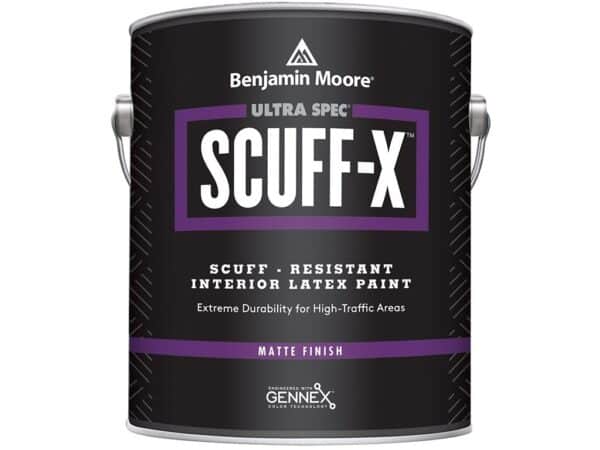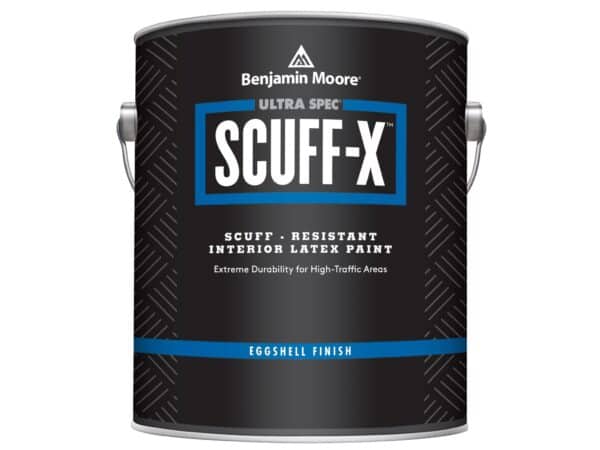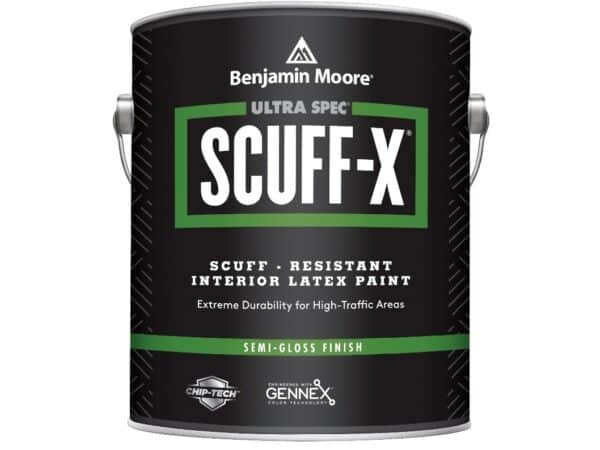 Alternative Scuff-Resistant Finishes
Without doubt, Scuff-X is the best paint in its class when it comes to a hard-wearing finish but it is prohibitively costly. More economic alternatives are available but you really do get what you pay for. Here are some of the better options…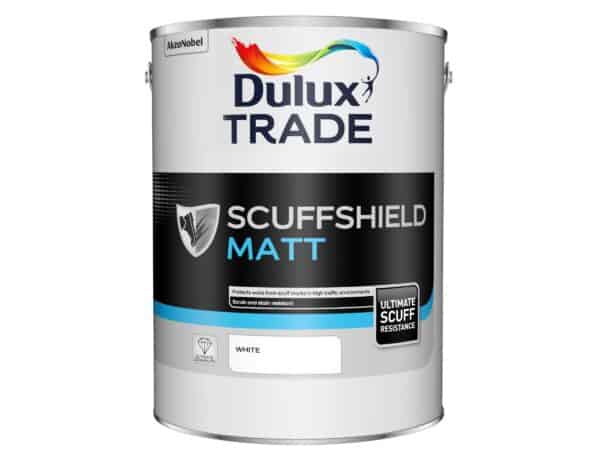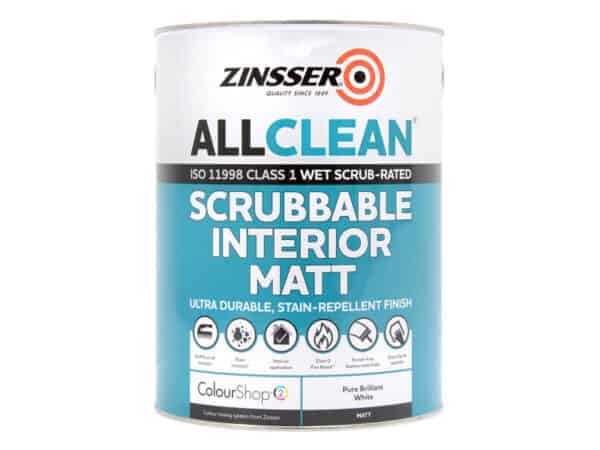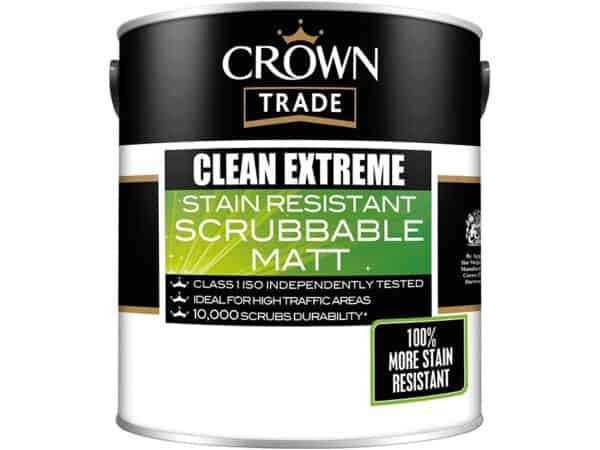 *Maximum regulated level of Volatile Organic Compounds (VOCs) for water-based emulsion paints is 30 grams per litre
See Also
---