The choice of finishes for internal and external woodwork used to be fairly simple because the options were somewhat limited. Nowadays though, you have a bewildering range of products at your disposal to suit just about every situation.
However, the most common question people have is not the choice of finish but whether it should be oil or water-based and, which is best?
The obvious answer is, of course, 'it depends' but most people already know a few of advantages and disadvantages.
Water-based paints dry quicker and you can wash your brushes with water; they're also more pleasant to use and have less odour.
Oil-based paints are smelly, take a long time to dry and cleaning brushes out afterwards is a real pain.
Based on what we already know then, water-based paints should be the obvious choice; so what's the problem?
Durability
There is a perception that water-based paints are not as hard-wearing as their oil-based counterparts but this is not correct. In fact, they can perform much better because they stay flexible for longer. And this is especially important when used externally.
External timber will expand and contract in response to local temperatures, especially when exposed to direct sunlight. Eventually, this everyday movement will break down a painted surface allowing moisture to penetrate below the surface.
Because water-based paints remain flexible they can accommodate regular movement and, therefore, last much longer.
Water-based paints tend also to be water vapour permeable (or, microporous), which means they allow trapped moisture beneath their surface to evaporate naturally without damaging the paint film. Some oil-based paints also have this property but only those specially formulated for exterior use
Internally, flexibility isn't so important but resistance to knocks and scrapes is. Oil-based paints take longer to dry initially but they set hard within a couple of days, so tend to be better in this regard.
Water-based paints dry quickly but take a long time to fully cure, sometimes it can take a few weeks. This means you have to be extra careful until the paint has completely hardened.
In the short-term then, oil-based paints may be better although, longer term, water-based paints can be just as tough.
Eco-Friendliness
Although all household paint must now contain a minimal amount of volatile organic chemicals it is generally true that water-based paints contain much lower levels than oil-based alternatives. They have less odour and are safe to use provided there is sufficient ventilation.
Oil-based paints are also technically safe to use but good ventilation is essential during application and for a few days afterwards, at least.
Final Finish
This is where oil-based paints excel since it's easy to rub-down between coats and to build up layers of gloss to get a mirror-like finish. And, because oil-based paints take longer to dry, you can work the paint for longer to smooth out any brush marks and achieve a uniform finish.
Water-based paints, even those labelled as gloss, do not have such an advantage. They tend to dry slightly 'flat' and, because they take a long time to fully harden, can be difficult to sand-down in order to get a smooth finish.
Also, because they dry quickly, they can be difficult to brush over large areas. To paint a door, for example, you'll get a better result using a fine roller and then finishing with a brush, but the surface will still dry slightly stippled or with some evidence of brush marks.
Yellowing
Oil-based paints contain alkyd resins which are prone to yellowing over time. White gloss paint is particularly susceptible, especially where there are low levels of natural sunlight.
Water-based paints contain synthetic resins which are not light sensitive, so will stay white for much longer.
So it all depends then?
So yes, there isn't a simple right or wrong answer, it all depends what result you want to achieve?
Generally speaking though, water-based or 'quick-drying' paints have a lot of advantages and should be your first choice, especially for exterior woodwork.
If you want an 'old-school' high gloss finish though, oil-based paints are hard to beat.
---
Oil-Based Advantages
Dry hard relatively quickly so are resistant to knocks and scrapes.
Can be sanded-down to produce a super-smooth finish.
Stay workable for longer – so less brush marks.
Oil-Based Disadvantages
Higher level of VOCs and unpleasant odour.
Brushes are difficult to clean after use.
Messy and unpleasant to work with.
---
Water-Based Advantages
Quick drying and easy to clean brushes.
Less odour and low VOC content.
Stay flexible for longer so perform better externally.
Water-Based Disadvantages
Difficult to get a smooth finish.
Dry slightly flat, not 'glossy'.
Take longer to fully-harden so more susceptible to knocks and scrapes.
---
References & Further Reading
---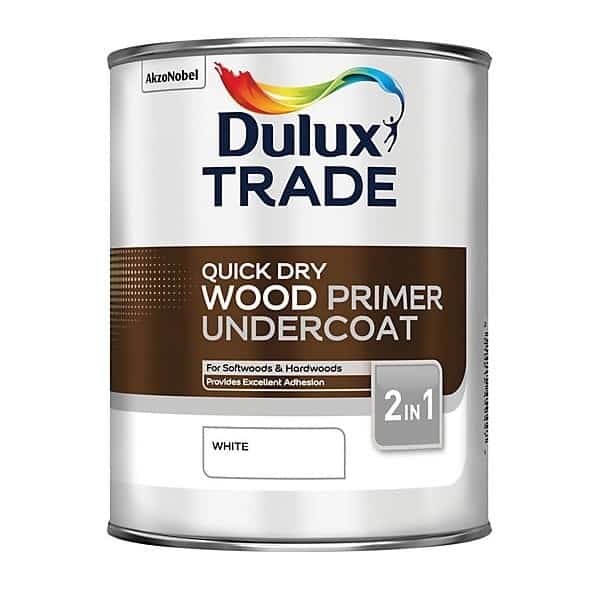 Quick Dry Wood Primer & Undercoat – a versatile water-based wood primer which is also thick enough to use an undercoat. Suitable for all types of wood.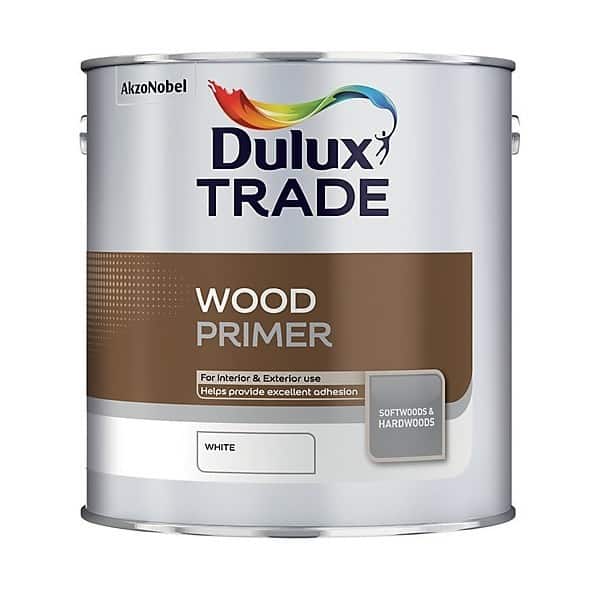 Dulux Trade Wood Primer – a traditional, oil-based, wood primer. Ideal for doors and trim where you need to rub-down to get a smooth finish.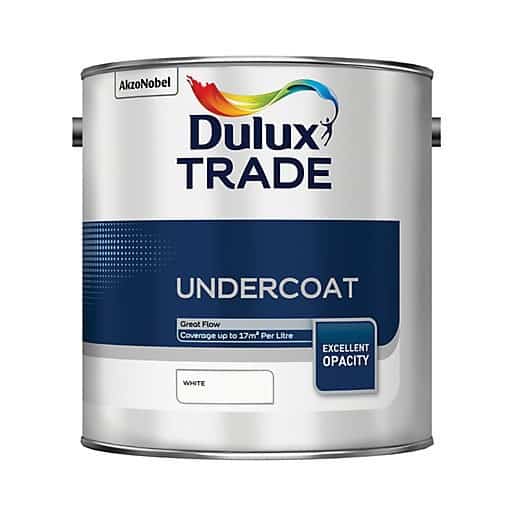 Dulux Trade Undercoat Paint – oil-based, the ideal preparation coat for a high-gloss finish.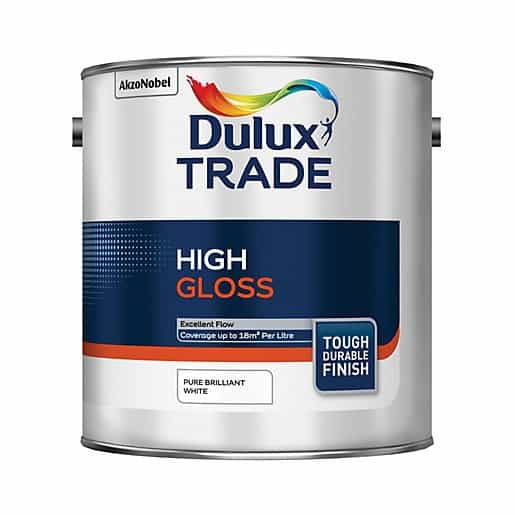 Dulux Trade High Gloss Paint – an oil-based, traditional 'high gloss' paint.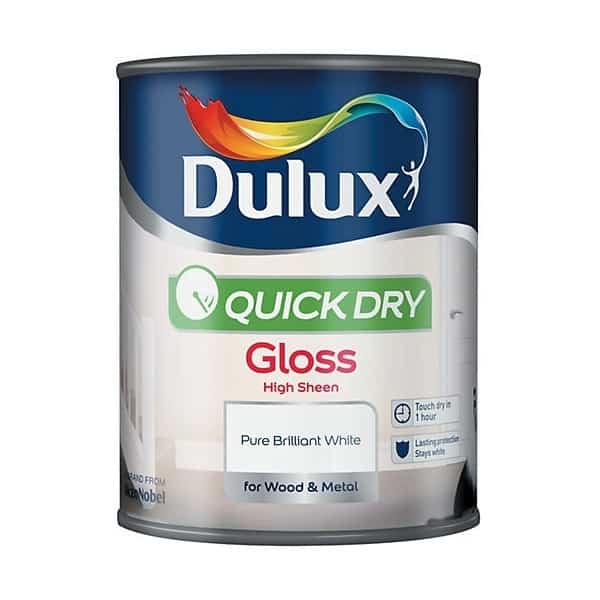 Dulux Quick Dry Gloss Paint – water-based gloss finish. No need for an undercoat, just apply 2 coats.