People often ask which is the best fungicidal paint and I'm reluctant to give an answer because there is an expectation that such paints can cure a problem which has a number of causes that, in many cases, a paint product is unlikely to fix. It's always the best policy to tackle the source of the problem first..
The presence of mould and mildew in the home indicates a problem with condensation (warm air meeting a cold surface), poor ventilation, inadequate insulation and heating. In some cases it can also be a result of poor building design.
Simple measures, such as opening windows and regular cleaning with a dilute fungicidal or bleach solution can eradicate some minor instances of mould/mildew altogether.
In many cases though these measures may not entirely solve the problem and the application of a mould-inhibiting paint may help resist the further onset of mould/mildew growth. In this respect, anti-mould paints may not offer a magic cure but can be of some benefit.
Do Fungicidal Paints Work?
Almost 40 years ago, The Building Research Eastablishemnet (BRE) carried out tests on some of the leading fungicidal paints available at the time (*see list below) and the results were encouraging.
Under lab conditions, all the paints tested showed no growth of mould after 3 months and trials within buildings identified as having a history of mould problems were found to be free of any further mould growth over 2 years later.
The BRE concluded that '…the fungicidal paints tested can make a valuable, cost-effective contribution to reducing or eliminating mould on interior surfaces.'
Some years later, it is fair to conclude that the development of such paint finishes has advanced somewhat and, in most cases, anti-fungicidal paints can indeed be effective at dealing with the growth of mould within buildings.
Which is the Best Anti-Mould Paint?
Biocheck and Glixtone are the brands that have survived from the original test so they would be a safe choice. Otherwise, I would opt for a trusted brand such as Crown, Dulux and Zinnsser simply because they are the most widely available and receive favourable reviews within the trade…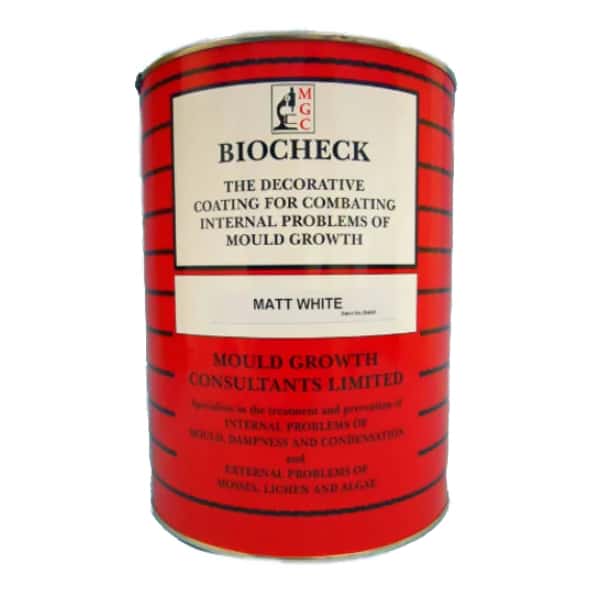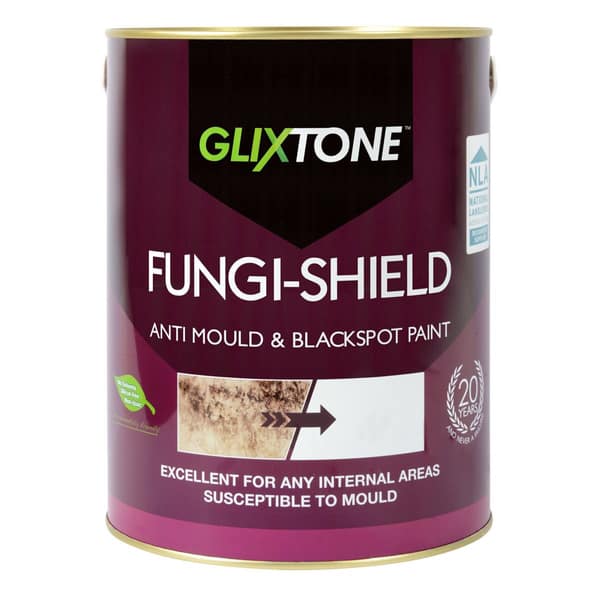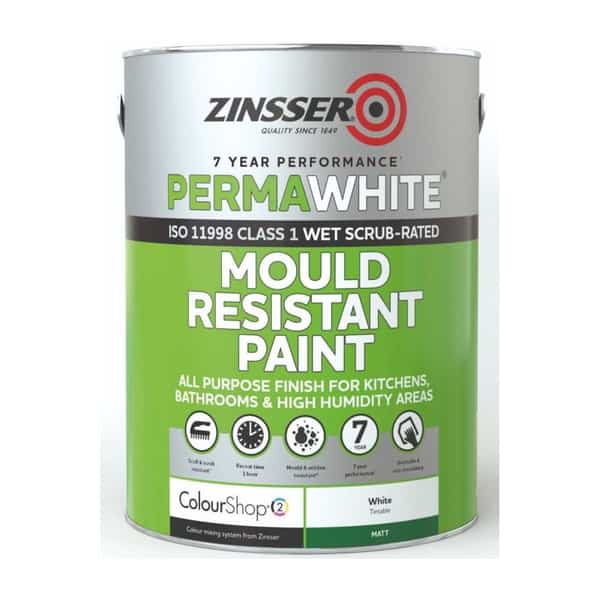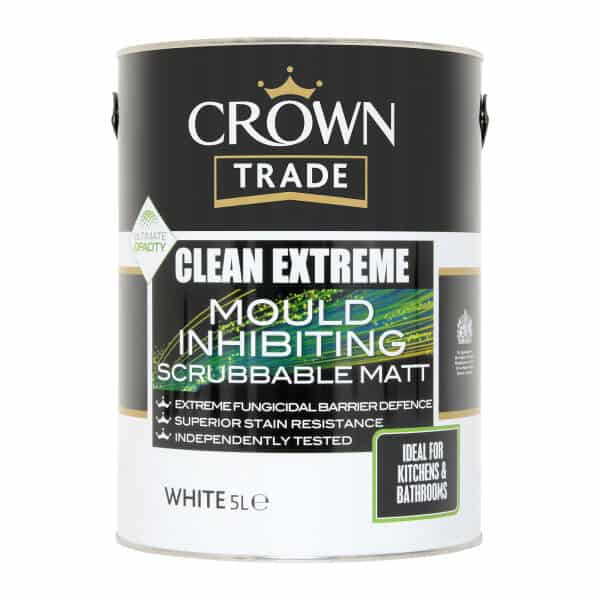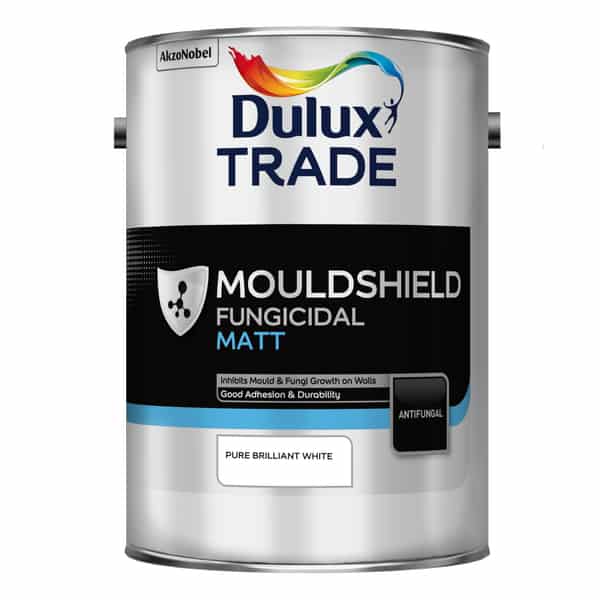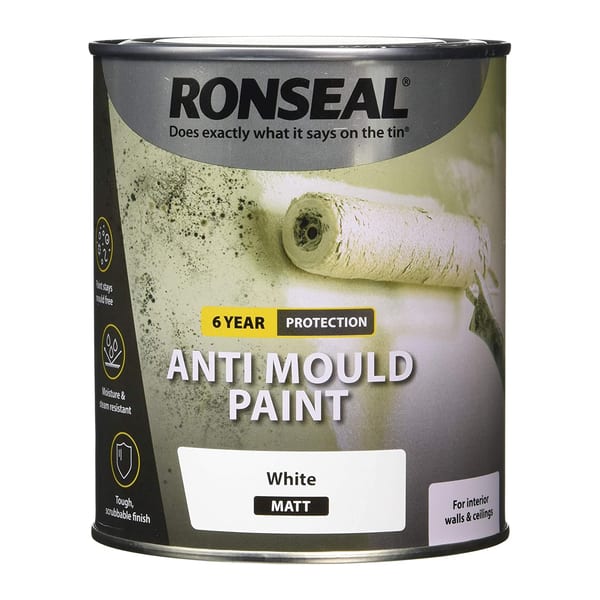 *List of fungicidal/anti-mould paints tested in the original study
BioCheck
Mould Growth Consultants Ltd
BioCoat 250
Mandoval Coatings Ltd
Clear Mould
MR (Polymer Cement Products) plc
Fugi-Check
Bio-Kil Chemicals Ltd
Fungi-Shield
Glixtone Ltd
Masopar Fungicidal Quality
Aquagloss
Maso Paints Ltd
MRS9 Acrylic Emulsion
MR (Polymer Cement Products) plc
Steracryl
Akzo Coatings Ltd
Sterashield
Johnstones Paints Ltd
Steridex
Liquid Plastics Ltd
Stop-Mould
Manders Paints Ltd
Please note: Many of the original paints tested are no longer on the market and in the case of Steracryl & Sterashield these are brand names now being used by other paint manufacturers.
References:
Controlling mould growth by using fungicidal paints – C A Hunter, BSC, Phd, 1995
Surface condensation and mould growth in traditionally built dwellings – BRE Digest 297 Garston, CRC, 1985
Tackling condensation. A guide to the causes of, and remedies for, surface condensation and mould in traditional housing – Building Research Establishment Report. Garston, CRC, 1991
Methods of test for paints. Part G6. Assessment of resistance to fungal growth – British Standard BS 3900:Part G6:1989
*The Volatile Organic Compounds in Paints, Varnishes and Vehicle Refinishing Products Regulations 2012 Max level for this classification (interior matt walls & ceilings) is 30g per litre
See Also
---