Dulux Weathershield is the most well-known and best selling brands of exterior masonry paint, and deservedly so. Painting the exterior walls of your home is a job you don't want to be doing any more often than is necessary and this is why it's important not to skimp on cost and to buy the best paint you can afford at the time.
Is Dulux Weathershield the Best Masonry Paint?
All situations are different and it would be wrong to claim that Weathershield is the best choice in all cases. Other well-known brands such as Sandtex and Johnstone's are also worthy contenders. And, mineral-based paints such as Keim will perform much better on previously unpainted walls but they are expensive and require professional application.
As an exterior paint you can use for just about any occasion though, Weathershield is hard to beat and is well regarded within the trade.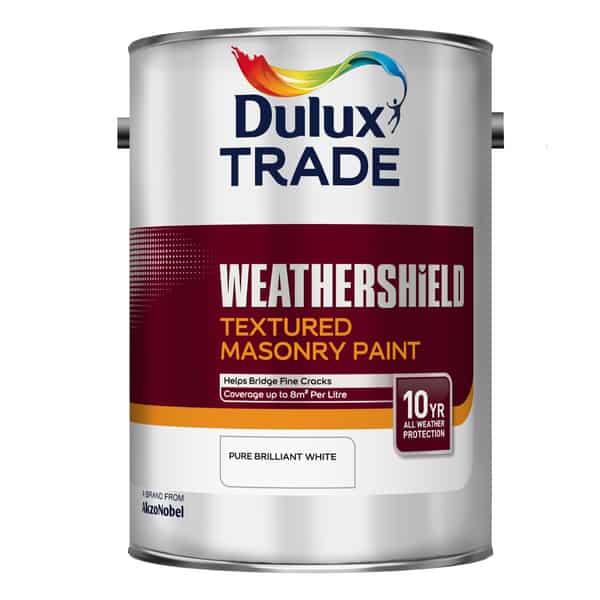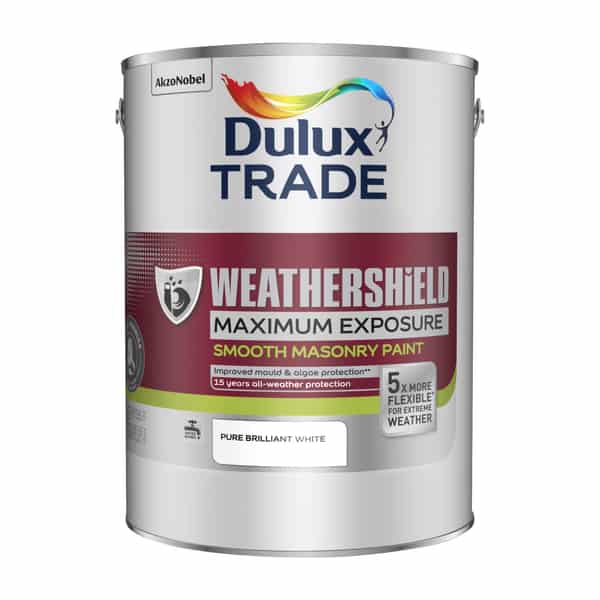 Dulux Weathershield is available from most paint retailers, including:
---
What's the difference between Regular Weathershield & Trade Weathershield?
The main difference you'll notice is cost, the regular consumer version is around 15% less. This is because Trade paints are formulated for professional use and have a higher solids content which enables them to be thinned to suit different applications.
Overall, you're paying a bit more for better quality materials with the result being improved coverage, superior colour retention and a longer lasting finish.
Regular Weathershield is formulated so it can be used straight from the can in a wide a range of scenarios as possible. Inevitably, there is some compromise in quality but this isn't to say it isn't a decent product, it is.
When using large quantities of paint, such as you will when painting exterior masonry, it can work out cheaper to use a trade version, when you consider the added coverage and more durable finish.
More information here…
See Also
---