Often referred to as Trade Matt, a water-based emulsion developed for painting new plaster and plasterboard surfaces. Contract Matt typically has a low level of vinyl binders so is moisture vapour permeable (breathable) and ideal for new building work where drying-out has not been fully completed.
These kinds of emulsion have a high solid content and can be thinned by up to 20% in order to soak into dry, porous surfaces. This also makes them easy to use and much cheaper than regular vinyl matt emulsion.
They also have a low level of Volatile Organic Chemicals (VOCs) so are safe to use in most environments.
One significant disadvantage that Contract Matt Emulsions have though is that they are not washable and you'll find traces of pigment can be wiped off with a wet cloth. They are not, therefore, suitable for high traffic areas or for domestic environments that need frequent wiping down.
Where to use Contract Matt Emulsion
Typically, Contract Matt is used for painting walls and ceilings in new-build housing, and for painting large areas of wall surfaces in factories and workshops where economy and easy-touch up are more important than durability of finish.
The best use case for a normal domestic setting is where you need to promote the breath-ability of walls prone to low/mild levels of damp. Contract matt can also absorb low levels of condensation which can prove beneficial in some kitchen and bathroom environments where you have intermittent surface moisture.
However, Contract Matt is often misused in the trade as a primer or base coat for more expensive finishes. It's also often over-thinned and, sometimes, applied to newly plastered walls that are still surface damp. In most cases, this will not be immediately apparent but problems resulting from poor adhesion will present themselves sooner or later.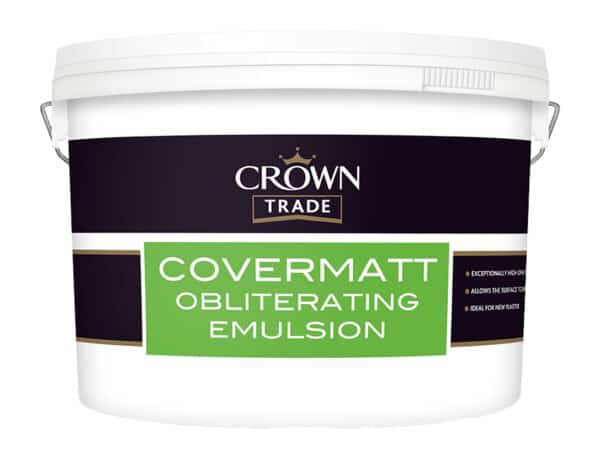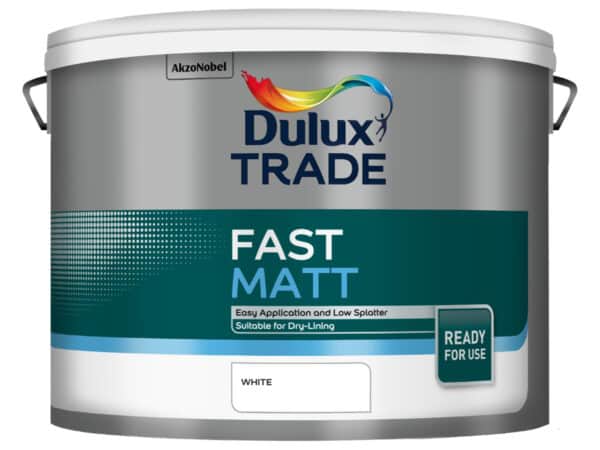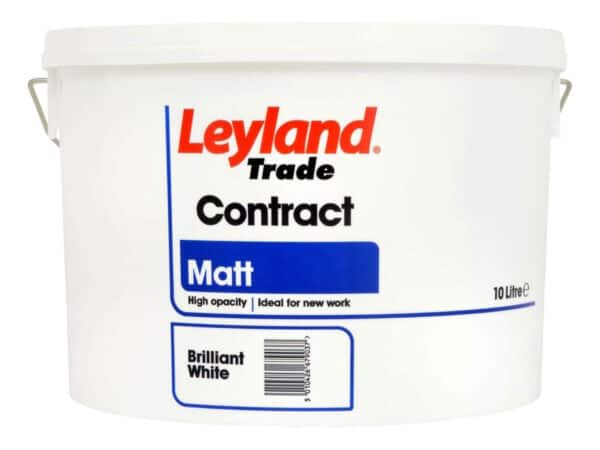 Which is the Best Contract Matt?
By its nature, Contract Matt is a simple paint product and the difference between each brand is the quality of raw materials and solids content. My order of preference would be:
Dulux Trade Fast Matt
Crown Covermatt
Johnstone's JonMatt
Leyland Trade Super Latex Matt
MacPherson Contract Matt
Leyland Trade Contract Matt
Armstead Trade Contract Matt
Valspar Trade Contract Matt
I would avoid budget brands which appear cheap but are made with lower quality ingredients and with a high liquid content. They will not cover as well as a premium trade brand and will not be as cost effective in the long run.
In summary, the main users of Contract Matt paints will be builders and commercial/industrial decorators. It can be used domestically to help control low levels of damp though, so is not entirely a product restricted to trade use.
See Also
---